Sports & Recreation - Outdoor Skills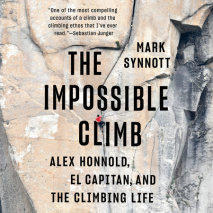 "One of the most compelling accounts of a climb and the climbing ethos that I've ever read." --Sebastian Junger

The Impossible Climb climaxes with Alex Honnold's unprecedented, almost unimaginable feat. a 3,000-foot vertical climb up El Capitan in Yosemite, without a rope.
Follow-up to the New York Times bestseller Spy Secrets That Can Save Your Life--revealing high-stakes techniques and survival secrets from real intelligence officers in life-or-death situations around the world

Everyone loves a good spy story, but most of the ones we hear are fictional.
An acclaimed bow hunter who defies the stereotype that hunting is a man's game, Eva Shockey is at the forefront of a new wave of women and girls who are passionate about outdoor sports.

Eva Shockey grew up expecting to be a dancer like her glamorous mother.
The New York Times bestseller that reveals the safety, security, and survival techniques that 99% of Americans don't know—but should

When Jason Hanson joined the CIA in 2003, he never imagined that the same tactics he used as a CIA officer for counter intelligence, surveillance, and protecting agency personnel would prove to be essential in every day civilian life.
The bestselling author of No Shortcuts to the Top and K2 chronicles his three attempts to climb the world's tenth-highest and statistically deadliest peak, Annapurna in the Himalaya, while exploring the dramatic and tragic history of others who have made -- or attempted – the ascent, and what these exploits teach us about facing life's greatest challenges.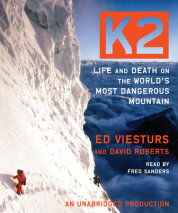 A thrilling chronicle of the tragedy-ridden history of climbing K2, the world's most difficult and unpredictable mountain, by the bestselling authors of No Shortcuts to the Top

At 28,251 feet, the world's second-tallest mountain, K2 thrusts skyward out of the Karakoram Range of northern Pakistan.