Sports & Recreation - Training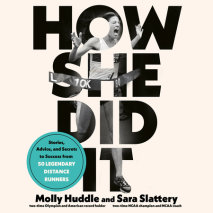 An essential guide for female athletes navigating the world of competitive running, featuring 50 candid interviews with women who've made itHow She Did It begins with the kind of prescriptive information that any athlete needs to be healthy and succe...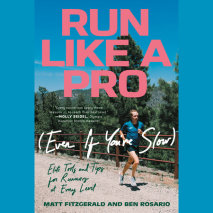 Cutting-edge advice on how to achieve your personal best, for everyone from casual runners to ultramarathoners.In 80/20 Running, respected running and fitness expert Matt Fitzgerald introduced his revolutionary training program and explained why doin...
The definitive guide to building peak strength, endurance, and speed, from the five-time CrossFit Games champion and Fittest Man on EarthMat Fraser is undisputedly the fittest man in CrossFit history for winning the CrossFit Games an unprecedented fi...
A no-nonsense, interactive guide that empowers all women at all levels to run their strongest, best marathon everAs recently as 1966, women were forbidden to run in the marathon. Professionals—including doctors—believed it was physically ...
Thirty years ago after changing the sports book landscape with his mega-hit, A Season on the Brink, #1 New York Times bestselling author John Feinstein returns to his first love--college basketball--with a fascinating and compelling journey through a...
A major new book from #1 New York Times bestseller and sports-writing legend John Feinstein, QUARTERBACK dives deep into the most coveted and hallowed position in the NFL - exploring the stories of five top quarterbacks and taking readers inside thei...
Athletic genius explained. A groundbreaking new perspective on the science of elite sporting performance.Why couldn't Michael Jordan, master athlete that he was, hit a baseball? Why can't modern robotics come close to replicating the dexterity of a f...
On the morning of December 22, 2005, New York City firefighter Matt Long was cycling to work when he was struck by and sucked under a 20-ton bus making an illegal turn. The injuries he sustained pushed him within inches of death. Miraculously, after ...