Sports & Recreation - Water Sports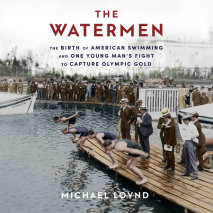 The feel-good underdog story of the first American swimmer to win Olympic gold, and an account of the birth of the modern Olympics—for fans of The Boys in the Boat and Seabiscuit "This truly compelling story of Charles Daniels is a co...
Written by one of the most revered surfers of his generation, Gerry Lopez's Surf Is Where You Find It is a collection of stories about a lifetime of surfing. But more than that, it is a collection of stories about the lessons learned from s...