Sports & Recreation - Winter Sports
**One of Sports Illustrated's Best Sports Books of 2017**Controversial hockey star Sean Avery's no-holds-barred memoir of high living and bad behavior in the NHL—coupled with the behind-the-scenes glitter of celebrity and media nightlife in New...
In this sports memoir, Wayne Gretzky weaves memories of his legendary career with an inside look at professional hockey and the heroes and stories that inspired him. From minor-hockey phenomenon to Hall of Fame sensation, Wayne Gretzky rewrote the re...
A story of risk, adventure, and daring as four American bobsledders race for the gold in the most dangerous competition in Olympic history.   In the 1930s, as the world hurtled toward war, speed was all the rage. Bobsledding, the fastest and mos...
THE DEFINITIVE AUTOBIOGRAPHY OF A SPORTS LEGENDThe NHL may never see anyone like Gordie Howe again. Known as Mr. Hockey, he led the Detroit Red Wings to four Stanley Cups and is the only player to have competed in the league in five different decades...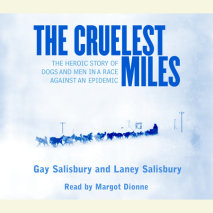 The year is 1925. It is sixty degrees below zero. The wind sweeps tons of snow over the deep-frozen Alaskan landscape. The nearest railhead is seven hundred miles away. Airplanes cannot fly. The way to Nome is blocked by a treacherous frozen sound, a...