Sports & Recreation - Wrestling
The New York Times BestsellerRecently retired WWE superstar AJ Mendez Brooks is a powerhouse—strong, quirky, and totally confident. But that wasn't always the case. With humor and tremendous heart, she opens up for the first time abo...
The riveting true story—soon to be the subject of a high-profile film—of Olympic wrestling gold medal-winning brothers Mark Schultz and Dave Schultz and their fatal relationship with the eccentric John du Pont, heir to the du Pont dynasty...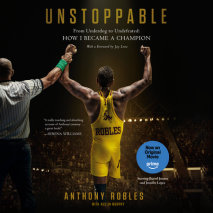 The powerful and inspiring story of an all-American wrestler who defied the oddsAnthony Robles is a three-time all-American wrestler, the 2011 NCAA National Wrestling Champion, and a Nike-sponsored athlete. He was also born without his right leg. Doc...