Technology & Engineering - Agriculture - Sustainable Agriculture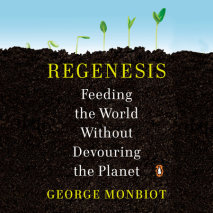 "This remarkable book, staring curiously down at the soil beneath our feet, points us convincingly in one of the directions we must travel.  I learned something on every page." —Bill McKibbenFor the first time since the Neolith...
"A necessary book for anyone truly interested in what we take from the sea to eat, and how, and why." —Sam Sifton, The New York Times Book ReviewAcclaimed author of American Catch and The Omega Princple and life-long fisherman,...
WINNER OF THE 2019 NAUTILUS BOOK AWARD In the fascinating story of the sustainable food revolution, an environmental journalist and professor asks the question: Is the future of food looking bleak—or better than ever? "In T...
Camas Davis was at an unhappy crossroads. A longtime magazine editor, she had left New York City to pursue a simpler life in her home state of Oregon, with the man she wanted to marry, and taken an appealing job at a Portland magazine. But neither jo...