Technology & Engineering - Robotics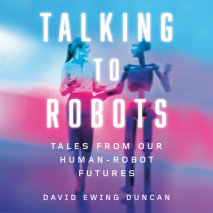 Award-winning journalist David Ewing Duncan considers 25 visions of possible human-robot futures—incredible scenarios from Teddy Bots to Doc Bots to Politician Bots - grounded in real technologies and possibilities, and inspired by our imagination.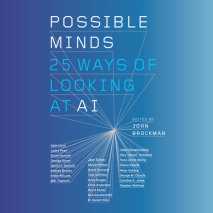 Science world luminary John Brockman assembles twenty-five of the most important scientific minds, people who have been thinking about the field artificial intelligence for most of their careers, for an unparalleled round-table examination about mind, thinking, intelligence and what it means to be human.
New York Times Best Seller

How will Artificial Intelligence affect crime, war, justice, jobs, society and our very sense of being human. The rise of AI has the potential to transform our future more than any other technology—and there's nobody better qualified or situated to explore that future than Max Tegmark, an MIT professor who's helped mainstream research on how to keep AI beneficial.
The Most Human Human is a provocative, exuberant, and profound exploration of the ways in which computers are reshaping our ideas of what it means to be human. Its starting point is the annual Turing Test, which pits artificial intelligence programs against people to determine if computers can "think.
That Monday afternoon, in high-school gyms across America, kids were battling for the only glory American culture seems to want to dispense to the young these days. sports glory. But at Dos Pueblos High School in Goleta, California, in a gear-cluttered classroom, a different type of "cool" was brewing.