Technology & Engineering - Marine & Naval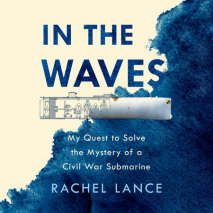 How a determined scientist cracked the case of the first successful—and disastrous—submarine attack   On the night of February 17, 1864, the tiny Confederate submarine HL Hunley made its way toward the USS Housatonic just outside Cha...
An incredible true tale of espionage and engineering set at the height of the Cold War—a mix between The Hunt for Red October and Argo—about how the CIA, the U.S. Navy, and America's most eccentric mogul spent six years and nea...
The harrowing story of five men who were sent into a dark, airless, miles-long tunnel, hundreds of feet below the ocean, to do a nearly impossible job—with deadly results  A quarter-century ago, Boston had the dirtiest harbor in America. T...