Transportation - Aviation - History
"With the fate of the free world hanging in the balance, women pilots went aloft to serve their nation. . . . A soaring tale in which, at long last, these daring World War II pilots gain the credit they deserve."—Liza Mundy,...
NEW YORK TIMES BESTSELLER"Negroni is a talented aviation journalist who clearly understands the critically important part the human factor plays in aviation safety." —Captain Chesley "Sully" Sullenberger, pilot...
CNN Aviation Correspondent Richard Quest offers a gripping and definitive account of the disappearance of Malaysian Airline Flight MH370 in March 2014.On March 8, 2014, Malaysian Airlines Flight MH370 disappeared with barely a trace, carrying 239 peo...
THE NATIONAL BESTSELLER • SOON TO BE A MAJOR MOTION PICTURE • From America's "forgotten war" in Korea comes an unforgettable tale of courage by the author of A Higher Call. "In the spirit of Unbroken and The Boy...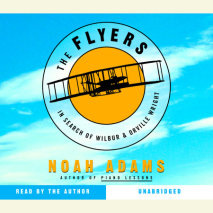 "It takes only nineteen seconds to walk the distance of the first powered flight. But when I was there the wind was up and cold on my face, and I felt as if I'd entered the black-and-white photograph I'd been seeing all my life. The...