True Crime - Murder - Serial Killers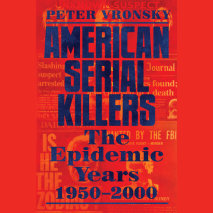 Fans of Mindhunter and true crime podcasts will devour these chilling stories of serial killers from the American "Golden Age" (1950-2000).   With books like Serial Killers, Female Serial Killers and Sons of Cain, Peter Vronsky has established h...
INSTANT NEW YORK TIMES BESTSELLERAn Amazon "Best Book of 2019"A Washington Post "10 Books To Read in July" A Los Angeles Times "Seven Highly Anticipated Books for Summer Reading" A USA...
ONE OF PRESIDENT BARACK OBAMA'S FAVORITE BOOKS OF 2019NAMED ONE OF THE BEST BOOKS OF 2019 BY Time, LitHub, Vulture, Glamour, O Magazine, Town and Country, Suspense Magazine, Inside HookNew York Times Best Seller   "Compelling . . . at once...
Read the true story of the manhunt that inspired The Assassination of Gianni Versace: American Crime Story, the latest chapter of the acclaimed FX series.   On July 15, 1997, Gianni Versace was shot and killed on the steps of his Miami Beach man...
The recent arrest in New Orleans and the HBO documentary The Jinx have put Robert Durst back in the headlines. Here, from the first reporter to access Durst's NYPD files, is the authoritative account of a decades-long criminal odyssey—the...
The gripping, true story of a brutal serial killer who unleashed his own reign of terror in Nazi-Occupied Paris. As decapitated heads and dismembered body parts surfaced in the Seine, Commissaire Georges-Victor Massu, head of the Brigade Criminelle, ...
Two men, each handsome and unusually adept at his chosen work, embodied an element of the great dynamic that characterized America's rush toward the twentieth century. The architect was Daniel Hudson Burnham, the fair's brilliant director...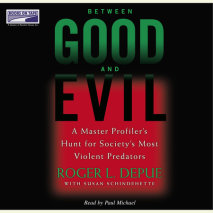 He was a pioneer in modern law enforcement, a trailblazing leader in the hunt for serial killers. But after decades of staring deep into the darkness, he entered a seminary to search for the good.   No one gets closer to evil than a criminal pro...