China is hot. The world sees a glorious future for this sleeping giant, three times larger than the United States, predicting it will blossom into the world's biggest economy by 2010. According to Chang, however, a Chinese-American lawyer and China s...
A journey in search of one of the most elusive creatures on the planetAdventurer Sylvain Tesson has led a restless life, riding across Central Asia on horseback, freeclimbing the Eiffel Tower and Notre Dame, and traversing the Himalayas by foot. But ...
"With this book, you feel you can stop time and savor the rituals of life." --Maira KalmanAn immersive journey through the culture and cuisine of one Japanese town, its forest, and its watershed--where ducks are hunted by net, saké is brewed f...
A classic memoir of self-invention in a strange land: Ian Buruma's unflinching account of his amazing journey into the heart of Tokyo's underground culture as a young man in the 1970'sWhen Ian Buruma arrived in Tokyo in 1975, Japan was little more th...
A beautifully told, inspiring true story of one woman's volunteer experiences at an orphanage in rural Cambodia—a book that embodies the belief that love, compassion, and generosity of spirit can overcome even the most fearsome of obstacl...
Lisa Napoli was in the grip of a crisis, dissatisfied with her life and her work as a radio journalist. When a chance encounter with a handsome stranger presented her with an opportunity to move halfway around the world, Lisa left behind cosmopolitan...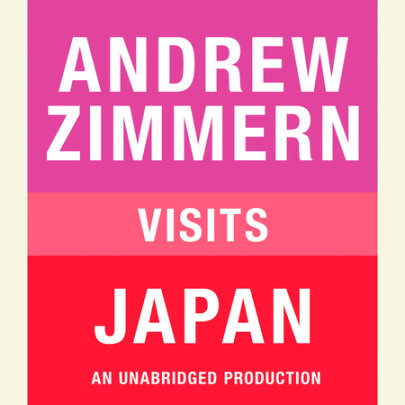 Andrew Zimmern, the host of The Travel Channel's hit series Bizarre Foods, has an extraordinarily well-earned reputation for traveling far and wide to seek out and sample anything and everything that's consumed as food globally, from cow ...