"A very funny and frequently insightful look at the world's most combustible region."—The New York Times Book ReviewNATIONAL BESTSELLERPulitzer Prize winning journalist Tony Horwitz's 1991 classic account of his travels across...
On the perimeter of Israel's Jezreel Valley, with the Carmel mountains rising up in the west, Meir Shalev has a beloved garden, "neither neatly organized nor well kept," as he cheerfully explains. Often covered in mud and scrapes, S...
From the bestselling author of The Circle and What Is the What, the true story of a young Yemeni-American man, raised in San Francisco, who dreams of resurrecting the ancient art of Yemeni coffee but finds himself trapped in Sana'a by ...
From the New York Times bestselling author of Walking the Bible and Abraham comes a revelatory journey across four continents and 4,000 years exploring how Adam and Eve introduced the idea of love into the world, and how they continue to shape our de...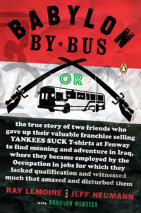 The true story of two young American men who came to Baghdad without a plan, were recruited into an occupation that knew the feeling, and witnessed enough corruption, confusion, and brutality to fill the pages of a very good book.