Travel - United States - Midwest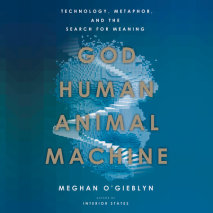 From the author of the critically-acclaimed Interior States, a strikingly original exploration of what it might mean to be authentically human in the age of artificial intelligence. Meghan O'Gieblyn deftly weaves anecdotes from her life as a formerly...
Winner of The Believer Book Award for Nonfiction"Meghan O'Gieblyn's deep and searching essays are written with a precise sort of skepticism and a slight ache in the heart. A first-rate and riveting collection." --Lorrie MooreA fresh, acute, and even ...