Travel - United States - South
From the best-selling, Pulitzer Prize-winning author of All Over but the Shoutin' and The Best Cook in the World, a collection of irresistible columns from Southern Living and Garden & GunCelebrated author and newspaper columnist Rick Bragg bring...
The New York Times-bestselling final book by the beloved, Pulitzer-Prize winning historian Tony Horwitz.   With Spying on the South, the best-selling author of Confederates in the Attic returns to the South and the Civil War era for an...
A lyrical and evocative memoir from Frances Mayes, the Bard of Tuscany, about coming of age in the Deep South and the region's powerful influence on her life.The author of three beloved books about her life in Italy, including Under the Tuscan ...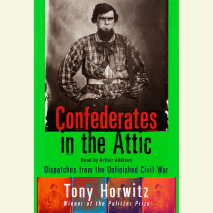 When prize-winning war correspondent Tony Horwitz leaves the battlefields of Bosnia and the Middle East for a peaceful corner of the Blue Ridge Mountains, he thinks he's put war zones behind him. But awakened one morning by the crackle of musket fire...