Young Adult Fiction - Biographical
Perfect for anyone fascinated by the Royal Wedding, Netflix's The Crown, or Wolf Hall, this is a pitch-perfect reimagining of the romance and tragedy of Henry VIII and his six wives, told from multiple points of view by some of your favorite authors....
If RJ Palacio's Wonder was a young adult novel, it'd be something like The Scar Boys. A severely burned teenager. A guitar. Punk rock. The chords of a rock 'n' roll road trip in a coming-of-age novel that is a must-read story about finding your place...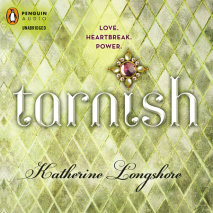 Anne Boleyn is the odd girl out. Newly arrived to the court of King Henry VIII, everything about her seems wrong, from her clothes to her manners to her witty but sharp tongue. So when the dashing poet Thomas Wyatt offers to coach her on how to shine...
Your Own, Sylvia draws on Plath's writing and extensive nonfiction sources, chronicling Hemphill's interpretation of Plath's life from infancy to her death by suicide at age 30. The poems are arranged chronologically and each convey...
Just as the Nazis are rising to power, Helmuth Hübener, a German schoolboy, is caught up in all the swashbuckling bravado of his time. The handsome stormtrooper uniforms, the shiny jackboots and armbands, the rousing patriotism all serve to draw...