Young Adult Fiction - Books & Libraries
"No one writes about love like Gayle Forman. Lose yourself in her passionate mash note to rock music, indie bookstores and best of all, the miracles that can happen when you take chances on other people." — E. LOCKHART, #1 New York Ti...
Set over the course of one day, Aminah Mae Safi's This Is All Your Fault is a smart and voice-driven YA novel that follows three young women determined to save their indie bookstore.Rinn Olivera is finally going to tell her longtime crush AJ that she...
A girl's quest to find her father leads her to an extended family of magical fighting booksellers who police the mythical Old World of England when it intrudes on the modern world. From the bestselling master of teen fantasy, Garth Nix.In a slightly ...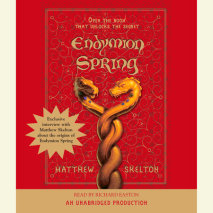 BONUS FEATURE: Exclusive interview with Matthew Skelton about the origins of Endymion Spring."You've stumbled on to something much larger than you can possibly imagine."In the dead of night, a cloaked figure drags a heavy box through snow-c...