Young Adult Fiction - Careers, Occupations, Internships
Delicious gossip squares off with genuine heart in this inside look at a K-pop academy.Every Friday after school, seventeen-year-old Alice Choy and her little sister, Olivia, head to Myeongdong to sing karaoke. Back in San Francisco, when she still h...
A YA contemporary rom com about two girls who start as rivals but after a twist of events, end up falling for one another--at least they think so. A pitch perfect queer romance--and it's a paperback original!Arch-nemeses Emma, a die-hard romantic, an...
The Bold Type meets The Social Network when three girls participate in a startup incubator competition and uncover the truth about what it means to succeed in the male-dominated world of tech.This summer Silicon Valley is a girls' club.Three thousand...
"John Green fans will appreciate this tale." —USA Today"[A] humorous, deeply human coming-of-age story." —The Washington Post Scott Ferdowsi has a track record of quitting. His best friends know exactly what they want to do...
Something's rotten in Apple country!Hildy Biddle is a high school reporter eager to stand up for the truth. She's just waiting for a chance to prove herself as a journalist, and yearning for a big story. The trouble is, the town's b...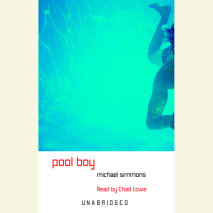 Fifteen-year-old Brett Gerson is the kind of kid you love to hate. He's smug, arrogant, rude, and filthy rich. When his dad is jailed for insider trading, his family loses everything and Brett has to face life without the mansion, the Mercedes, and...