Young Adult Fiction - Diversity & Multicultural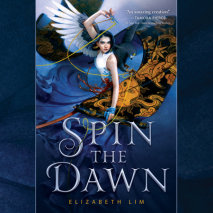 Project Runway meets Mulan in this sweeping YA fantasy about a young girl who poses as a boy to compete for the role of imperial tailor and embarks on an impossible journey to sew three magic dresses, from the sun, the moon, and the stars.Maia Tamari...
In near-future Shanghai, a group of teens have their world turned upside down when one of their own is kidnapped in this action-packed follow-up to the "positively chilling" (The New York Times) sci-fi thriller Want.Jason Zhou, his friends, and Daiyu...
From the New York Times bestselling author of Dear Martin comes an honest and touching depiction of friendship, first love, and everything in between. Perfect for fans of Love, Simon and What If It's Us.Courtney Cooper and Jupiter Sanchez (Coop &...
The heartbreaking story of five generations of young people from a single African-and-American family pursuing an elusive dream of freedom."Gut wrenching and incredible."— Sabaa Tahir #1 New York Times bestselling author of An E...
All it takes to rewrite the rules is a little fresh ink in this remarkable YA anthology from thirteen of the most recognizable, diverse authors writing today including Nicola Yoon, Jason Reynolds, Melissa de la Cruz, and many more, and published in p...
A lyrical story of star-crossed love perfect for readers of The Hate U Give, by National Ambassador for Children's Literature Jacqueline Woodson--now celebrating its twentieth anniversary, and including a new preface by the authorJeremiah feels...
This elegant young adult novel captures the immigrant experience for one Indian-American family with humor and heart. Told in alternating teen voices across three generations, You Bring the Distant Near explores sisterhood, first loves, fri...