Young Adult Fiction - Fairy Tales & Folklore - Anthologies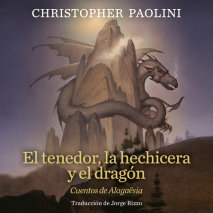 Un joven viajero maldecido. Hechizos y magia. Y por supuesto, dragones.Bienvenidos de nuevo al mundo de AlagaësiaHa pasado un año desde que Eragon partió de Alagaësia en busca del hogar perfecto para entrenar a una nueva gener...
The internationally bestselling fantasy sensation is back, with brand-new stories set in the world of Eragon and the Inheritance Cycle!A wanderer and a cursed child. Spells and magic. And dragons, of course. Welcome back to the world of Alagaësi...