Young Adult Fiction - Family - Alternative Family
Don't miss this gripping, emotional prequel to the hit Netflix series, Stranger Things! The never-before-told backstory of the beloved Dig Dug maven, Max Mayfield, written by New York Times bestselling author Brenna Yovanoff.This must-read novel, bas...
From Sarah Dessen, the beloved New York Times bestselling author of SAINT ANYTHING and JUST LISTEN, comes a new novel set in the world of wedding planning!Is it really better to have loved and lost?  Louna's summer job i...
A beautiful, offbeat novel from Mariko Tamaki, co-creator of the bestselling Printz Honor and Caldecott Honor Book This One SummerMontgomery Sole is a square peg in a small town, a girl with two moms forced to go to a school full of homophobes and pe...
From the author of Like No Other, the novel Entertainment Weekly calls "One of the most poignant and star-crossed love stories since The Fault in Our Stars": What if the last hope to save your family is the person who broke it up to begin w...
Jill MacSweeney just wishes everything could go back to normal. But ever since her dad died, she's been isolating herself from her boyfriend, her best friends—everyone who wants to support her. And when her mom decides to adopt a baby, it...
Young Spenser is tough. No doubt about it. After all, he's being raised by his father and uncles—three of the toughest men in town. He knows how to fight, and he's had to prove it. But his father taught him something far more valuable: Sometime...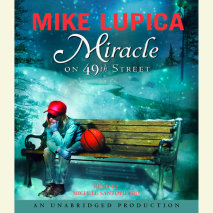 Josh Cameron is basketball royalty–MVP of the Championship Boston Celtics and a media darling with a spotless reputation. He's got it all, including something he never even knew he had: a daughter.Twelve-year-old Molly Parker catches Josh...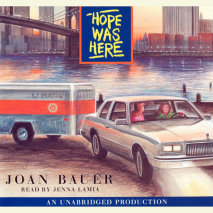 A Newbery Honor Book Food is in 16-year-old Hope's blood. With her Aunt Addie, diner cook extraordinaire, she travels the States and hones her waitressing skills, impressing hungry people everywhere. But following the tides of comfort food dini...