Young Adult Fiction - Family - Blended Families
*"Truly enchanting."--Kirkus Reviews (starred review)A loose retelling of Cinderella, about a high-school graduate who--after getting grounded for the whole summer--joins a local Quidditch league and finds her footing, perfect for fans of Dumplin', F...
For seventeen-year-old Delk Sinclair, studying abroad in Ireland means one thing: escape. Delk is tired of hearing about her friends' debutante parties, watching her pregnant stepmother redecorate her mother's house, and having to smile sweetly even ...
A stunning debut perfect for fans of Patrick Ness and Neil Gaiman!The Danék is a wild, treacherous river, and the Fobisher family has tended it for generations—clearing it of ice and weed, making sure boats can get through, and fishing c...
A New York Times BestsellerWhat if the person you need the most is someone you've never met? Funny and romantic, this tug-at-your-heartstrings contemporary YA debut is perfect for readers of Rainbow Rowell, Jennifer Niven, and E....
For fans of We Were Liars and How I Live Now comes an addictive, sexy, twisty YA novel you won't want to miss.Every October Cara and her family become inexplicably and unavoidably accident-prone. Some years it's bad, like the season when her father d...
 *"This savvy, insightful take on the modern family makes for nearly nonstop laughs."—Kirkus Reviews, StarredStewart, 13: Socially clueless genius. Ashley, 14: Popular with everyone but her teachers Ashley's and Stewart's wo...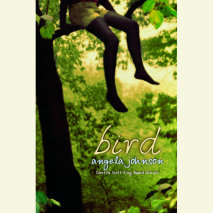 Bird, a 13-year-old girl with a mission, has run away in pursuit of her stepfather. She's sure she'll be able to convince him to return home—to fill the hole he left in their family. And while she hides near his sister's farmhouse, she becomes ...