Young Adult Fiction - Historical - United States
Surviving a few weeks at the world's most lethal boarding school was one thing. But now comes the real test: Can November Adley find her missing father before her enemies find her? Subterfuge is the name of the game in this thrilling sequel to Killin...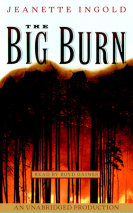 Jarrett is sixteen--man enough to reject the railroad job his father wants him to take, man enough to court Lizbeth Whitcomb, man enough to join the fight against the forest fires that are destroying Idaho and Montana But the flames are faster than ...