Young Adult Fiction - Historical - United States - 19th Century
"Deliciously macabre and utterly decadent." —Kerri Maniscalco, #1 New York Times bestselling author of Stalking Jack the Ripper In this dark and twisty feminist historical mystery, a teenage girl starts a new life as ...
A sweeping adventure, set in the late 19th century, about science, love, and finding your place in the world, perfect for fans of Ruta Sepetys and Julie Berry.Seventeen-year-old Elizabeth Bertelsen dreams of becoming an astronomer, but she knows such...
"How quickly everything in the world disintegrates. Everything but the loneliness of young women." So begins The Whitsun Daughters, a story of three girls in a small Midwestern town, narrated by the ghost of a young Irish immigrant who, over a centur...
A haunting, contemporary love story from the New York Times bestselling author of ConversionIt's July in New York City, and aspiring filmmaker Wes Auckerman has just arrived to start his summer term at NYU. While shooting a séance a...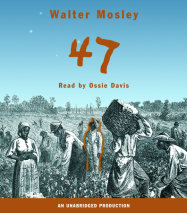 47 is the first young adult novel to be written by bestselling author Walter Mosley. A master storyteller, Mosley deftly mixes speculative and historical fiction in this daring novel. Set in a plantation, 47 (a young slave boy) is growing up under ...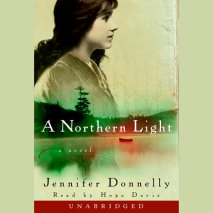 All of Mattie Lyon's hopes and dreams are riding on her summer job at the Glennmore Hotel. She'll make enough money to go to college in the fall. She'll prove to her father that she is responsible. She'll learn how to survive in the sophisticated wor...