Young Adult Fiction - Legends, Myths, Fables - Arthurian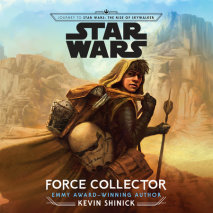 In this Journey to Star Wars: The Rise of Skywalker young adult novel set just before The Force Awakens, a restless teenager sets out to discover what connection his mysterious Force powers have to the fabled Jedi and what the Force has in store for ...
Don't miss this gripping, emotional prequel to the hit Netflix series, Stranger Things! The never-before-told backstory of the beloved Dig Dug maven, Max Mayfield, written by New York Times bestselling author Brenna Yovanoff.This must-read novel, bas...
Power struggles. Bitter rivalries. Jealousy. Betrayals. Star-crossed lovers. When you consider all these plot points, it's pretty surprising William Shakespeare didn't write Mean Girls. But now fans can treat ...
Relive the emotional and thrilling adventures from the film Avengers: Infinity War right on the cusp of the release of Avengers: Endgame, the film that will see the culmination of every significant event in the Marvel Cinematic Universe....
Fans have long wondered what happened to Ahsoka after she left the Jedi Order near the end of the Clone Wars, and before she re-appeared as the mysterious Rebel operative Fulcrum in Rebels. Finally, her story will begin to be told. Following her expe...
This thrilling Young Adult novel gives listeners a macro view of some of the most important events in the Star Wars universe, from the rise of the Rebellion to the fall of the Empire. Readers will experience these major moments through the eyes of tw...
Davey has never felt so alone in her life. Her father is dead—shot in a holdup—and now her mother is moving the family to New Mexico to try to recover.Climbing in the Los Alamos canyon, Davey meets the mysterious Wolf, who can read Davey&...