Young Adult Fiction - Mermaids & Mermen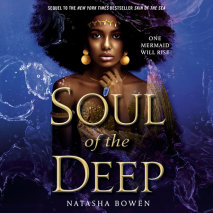 The highly anticipated sequel to the New York Times bestseller Skin of the Sea, in which the world must pay the price for one mermaid's choice, and a dark force reverberates across realms. Perfect for fans of Children of Blood and Bone and thos...
INSTANT NEW YORK TIMES BESTSELLER • The must-read Black mermaid fantasy series that #1 NYT bestselling author Nicola Yoon calls "epic and original," in which one mermaid takes on the gods themselves. Perfect for fans of Children...