Young Adult Fiction - People & Places - Africa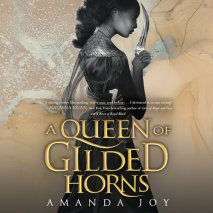 In this sequel to A River of Royal Blood, Eva and Isa must find a way to work together if they want to save their kingdom in the thrilling conclusion to this royal fantasy duology.Now on the run, Eva is desperate for answers about her transformation ...
An enthralling debut perfect for fans of Children of Blood and Bone set in an ancient North African-inspired fantasy world where two sisters must fight to the death to win the crown. Sixteen-year-old Eva is a princess, born with the magick of blood a...
Edgar Award nominee stuns in this heartrending tale set in a Swaziland boarding school where two girls of different castes bond over a shared copy of Jane Eyre.Adele Joubert loves being one of the popular girls at Keziah Christian Academy. She knows ...
The record-breaking, bestselling sequel to Spud!It's 1991, and John "Spud" Milton's journey to manhood is still creeping along at a snail's pace. Nearly fifteen, Spud's starting his second year at boarding school and—to his utter mortification&...
Forced to become a child soldier, a sixteen-year-old Somali refugee must confront his painful past in this haunting, thrilling tale of loss and redemption for fans of A Long Way Gone and What is the What When Abdi's family is kidnapped, he's forced t...
John "Spud" Milton takes his first hilarious steps toward manhood in this delicious, laugh-out-loud boarding school romp, full of midnight swims, raging hormones, and catastrophic holidays that will leave the entire family in hysterics and thirsty fo...
The Girl with the Dragon Tattoo meets Gone Girl in this enthralling murder mystery set in Kenya. In the shadows of Sangui City, there lives a girl who doesn't exist. After fleeing the Congo as refugees, Tina and her mother arrived in Kenya looki...