Young Adult Fiction - People & Places - Asia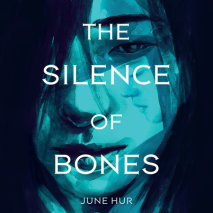 I have a mouth, but I mustn't speak;Ears, but I mustn't hear;Eyes, but I mustn't see.1800, Joseon (Korea). Homesick and orphaned sixteen-year-old Seol is living out the ancient curse: "May you live in interesting times." Indentured to the police bure...
Padma Venkatraman's inspiring story of a young girl's struggle to regain her passion and find a new peace is told lyrically through verse that captures the beauty and mystery of India and the ancient bharatanatyam dance form. This is a st...
An addictive fantasy-romance set in modern-day Seoul.Eighteen-year-old Gu Miyoung has a secret--she's a gumiho, a nine-tailed fox who must devour the energy of men in order to survive. Because so few believe in the old tales anymore, and with so many...
A NATIONAL BOOK AWARD FINALIST"Brilliant, honest, and equal parts heartbreaking and soul-healing." --Laurie Halse Anderson, author of SHOUT "A singular voice in the world of literature." --Jason Reynolds, author of Long Way DownA powerful coming...
Fifteen-year-old Vidya dreams of going to college— an unusual aspiration for a girl living in British occupied India during World War II. Then tragedy strikes, and Vidya and her brother are forced to move into a traditional household with their...
Nori Tanaka is thrilled to be studying abroad in Tokyo, Japan, but it isn't exactly what she had imagined. She expected tranquil gardens and swoopy-roofed houses, not concrete and neon. And everyone assumes that, with her traditional Japanese feature...
A NEW YORK TIMES BEST SELLERFrom Richelle Mead, the #1 internationally bestselling author of Vampire Academy and Bloodlines, comes a breathtaking new fantasy perfect for fans of Leigh Bardugo, Laini Taylor and Sabaa Tahir.  "Fans of characters ...