Young Adult Fiction - People & Places - Middle East
Two sisters become trapped in the underworld--and in the machinations of deities, shapeshifters, and ghouls--in this lush and dangerous Phoenician mythology-inspired fantasy.Sixteen-year-old sisters Samira and Rima aren't exactly living the dream. In...
"A wonderfully complex love story unlike any you've read before. Saeed has given a novel that is both entertaining and important."—Matt de la Peña, New York Times bestselling authorThis heart-wrenching novel explores what it ...
Darius doesn't think he'll ever be enough, in America or in Iran. Hilarious and heartbreaking, this unforgettable debut introduces a brilliant new voice in contemporary YA.Winner of the William C. Morris Debut Award"Heartfelt, tender, and so ut...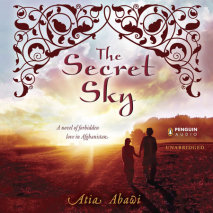 An eye-opening, heart-rending tale of love, honor and betrayal from NBC foreign news correspodent Atia AbawiFatima is a Hazara girl, raised to be obedient and dutiful. Samiullah is a Pashtun boy raised to defend the traditions of his tribe. They...
"Filled with political intrigue and emotional tension, Carleson's riveting novel features a teenage refugee caught in a web of deceit and conspiracy." —PW, starred review   When her father is killed in a coup, Laila and h...
A powerful novel of enduring friendship set amid the terror and chaos of present-day Afghanistan.Best friends Tamanna and Yasmine cannot believe their good fortune when a school is set up in their Afghan village; however, their dreams for the future ...