Young Adult Fiction - People & Places - United States - Hispanic & Latino
National Book Award Finalist!Instant New York Times Bestseller!The Absolutely True Diary of a Part-Time Indian meets Jane the Virgin in this poignant but often laugh-out-loud funny contemporary YA about losing a sister and finding yourself ...
Fans of Jane the Virgin will find much to love about The Go-Between, a coming-of-age novel from bestselling author Veronica Chambers, who with humor and humanity explores issues of identity and belonging in a world that is ever-changing. She is ...
"Friendships, family, grief, joy, rage, faith, doubt, poetry, and love—this complex and sensitive book has room for every aspect of growing up!"—Margarita Engle, Newbery Honor–Winning author of The Surrender Tree...
An inspiring YA debut from the author of Dangerous Minds.Eddie Corazon is angry. He's also very smart. But he's working pretty hard at being a juvenile delinquent. He blows off school, even though he's a secret reader. He hangs with...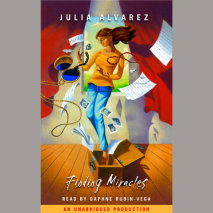 MILLY KAUFMAN IS an ordinary American teenager living in Vermont—until she meets Pablo, a new student at her high school. His exotic accent, strange fashion sense, and intense interest in Milly force her to confront her identity as an adopted c...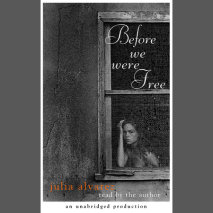 Anita de la Torre never questioned her freedom living in the Dominican Republic. But by her 12th birthday in 1960, most of her relatives have emigrated to the United States, her Tío Toni has disappeared without a trace, and the government'...