Young Adult Fiction - People & Places - United States - Native American
NSK Neustadt Laureate and New York Times best-selling author Cynthia Leitich Smith delivers a thrilling cross-genre follow-up to the acclaimed Hearts Unbroken.Deftly leading readers to the literary crossroads of contemporary realism and haunting myst...
From the multi-award-winning author of Code Talker comes a Native American perspective on the Civil War.Louis Nolette, a fifteen-year-old Abenaki Indian from Canada, is recruited to fight in the northern Irish Brigade in the Civil War....
In Alaska, 1970, being a teenager here isn't like being a teenager anywhere else. This deeply moving and authentic debut is for fans of Rainbow Rowell, Louise Erdrich, Sherman Alexie, and Benjamin Alire Saenz. Intertwining stories of love, trag...
"A heart-healing, mocs-on-the-ground story of music, family and friendship." -- Cynthia Leitich Smith, author of TANTALIZE and RAIN IS NOT MY INDIAN NAMELewis "Shoe" Blake is used to the joys and difficulties of life on the Tuscarora Indian reservati...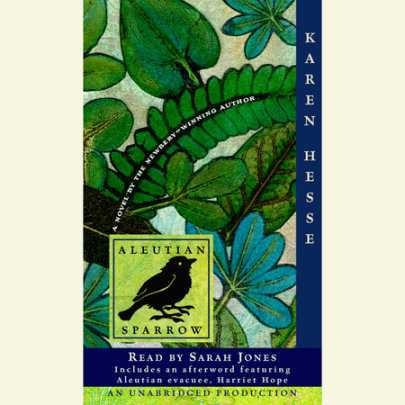 Vera, a young Aleut girl who lives with an elderly couple on a larger island so that she can attend school, returns home for the summer of 1942 to visit her mother and friends. But when the Japanese launch an air attack on the Aleutian Islands, the ...
Two boys, separated by the canyons of time and two vastly different cultures, face the challenges by which they will become men.Coyote Runs, an Apache boy, takes part in his first raid. But he is to be a man for only a short time.More than a hundred ...