Young Adult Fiction - Performing Arts - Film
To All the Boys I Loved Before meets World of Dance in this delectable love story that combines food, dance, and a hint of drama to cook up the perfect romance.Radha is on the verge of becoming one of the greatest kathak dancers in the world . . . un...
A YA contemporary rom com about two girls who start as rivals but after a twist of events, end up falling for one another--at least they think so. A pitch perfect queer romance--and it's a paperback original!Arch-nemeses Emma, a die-hard romantic, an...
In this enormously funny, smart, and moving contemporary YA novel, fighting for the thing you love doesn't always turn out like in the movies."Hilarious, big-hearted, poignant...An unadulterated triumph." --Jeff Zentner, author of The Serpent KingMov...
"I want you to do something with the place. Something epic."   After being entrusted with her brother's Los Angeles apartment for the summer as a graduation gift, Emi Price isn't sure how to fulfill his one condition: that something great take p...
The romance of Stephanie Perkins meets the quirk of Maureen Johnson, then gets a Bollywood twist in this fate-filled debut that takes the future into its own hands.Winnie Mehta was never really convinced that Raj was her soul mate, but their love was...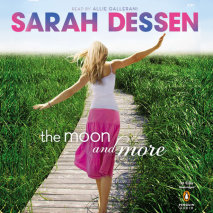 Luke is the perfect boyfriend: handsome, kind, fun. He and Emaline have been together all through high school in Colby, the beach town where they both grew up. But now, in the summer before college, Emaline wonders if perfect is good enough.Enter The...
Trent McCauley is sixteen, brilliant, and obsessed with one thing: making movies on his computer by sampling and reassembling footage he downloads from the net. In the near-future Britain where Trent is growing up, this is more illegal than ever; if ...