Young Adult Fiction - Performing Arts - Theater & Musicals
A young girl takes refuge in a London Tube station during WWII and confronts grief, loss, and first love with the help of her favorite book, Alice in Wonderland, in the debut novel from Tony Award-winning playwright Steven Sater.London, 1940. Amidst ...
2011 Odyssey Honor for Excellence in Audiobook ProductionOne cold night, in a most unlikely corner of Chicago, Will Grayson crosses paths with . . . Will Grayson. Two teens with the same name, running in two very different circles, suddenly find thei...
Then Ingrid traveled all over Europe with her opera star mother, Margot-Sophia. Life was beautiful and bright, and every day soared with music.   Now Ingrid is on a summertime wilderness survival trek for at-risk teens: addicts, runaways, and he...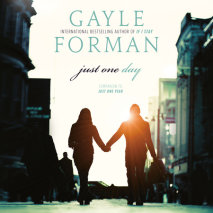 A breathtaking journey toward self-discovery and true love, from the author of If I StayWhen sheltered American good girl Allyson "LuLu" Healey first meets laid-back Dutch actor Willem De Ruiter at an underground performance of Twelfth Nigh...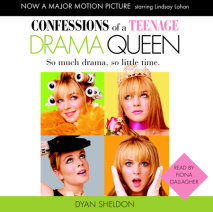 AN AMERICAN LIBRARY ASSOCIATION POPULAR PAPERBACK FOR YOUNG ADULTS! Now a major motion picture! Melodramatic, yet lovable Lola vies with her archrival for the chance to stand center stage at Dellwood High (ages 12 and up).Mary Elizabeth Cep (or Lola,...