Young Adult Fiction - Social Themes - Drugs, Alcohol, Substance Abuse
If you love The Great Gatsby, you'll want to read the Flappers series.Power . . . love . . . scandal . . . there's never enough to go around. In the city that never sleeps, Lorraine Dyer is wide awake. Ever since she exposed Clar...
Luke left his old life—his dead mother, his alcoholic father—behind in New York City when he came to Moab, Utah, eight months ago. Seventeen years old and technically a runaway, he found work and a new home at a youth hostel nestled in th...
As a pastor's kid, it's hard not to buy into the idea of the perfect family, a loving God, and amazing grace. But lately, Sam has a lot of reasons to doubt. Her mother lands in rehab after a DUI, and her father seems more interested in his congregati...
PMW–Perfect Monster Wave. It could be the answer to all Logan's problems. He could ride it and figure out what to do about his deadbeat dad, who turned out to be a major loser. He could figure out how to help his mom out of the financial ...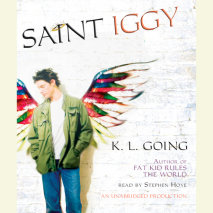 When Iggy Corso gets kicked out of high school, there's no one for him to tell. His mother has gone off, his father is stoned on the couch, and because the phone's been disconnected, even the social worker can't get through. So he l...
For sixteen-year-old Ben Bancroft – a kid with cerebral palsy, no parents, and an overprotective grandmother – the closest thing to happiness is hunkering alone in the back of the Rialto Theatre and watching Bride of Frankenstein for the ...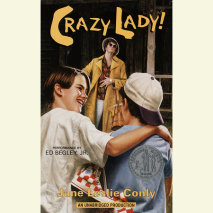 Increasingly alienated from his widowed father, Vernon joins his friends in ridiculing the neighborhood outcasts: Maxine, an alcoholic prone to outrageous behavior, and Ronald, her retarded son. But when a social service agency tries to put Ronald in...