Young Adult Fiction - Social Themes - Emigration & Immigration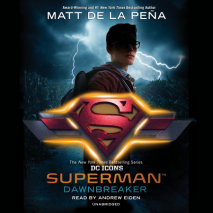 The blockbuster DC Icons series that began with Leigh Bardugo's Wonder Woman, Marie Lu's Batman, and Sarah J. Maas's Catwoman continues with the story of the world's first super hero--SUPERMAN--from award-winning and #1 New York Times bestselling aut...
This stunning YA debut is a timely and heartfelt speculative narrative about healing, faith, and freedom.Seventeen-year-old Marisol has always dreamed of being American, learning what Americans and the US are like from television and Mrs. Rosen, an e...
Fans of Jane the Virgin will find much to love about The Go-Between, a coming-of-age novel from bestselling author Veronica Chambers, who with humor and humanity explores issues of identity and belonging in a world that is ever-changing. She is ...
From master storyteller An Na comes the Printz Award–winning novel about a Korean girl who tells her firsthand account of trying to find her place and identity in America from the day she leaves Korea as a child to her rocky journey through the...
An extraordinary and timely novel, a Walter Dean Myers Award Honor Book, examines what it's like to grow up under surveillance in America. Be careful what you say and who you say it to. Anyone might be a watcher. N...
"Filled with political intrigue and emotional tension, Carleson's riveting novel features a teenage refugee caught in a web of deceit and conspiracy." —PW, starred review   When her father is killed in a coup, Laila and h...
With a dazzling and thoughtful voice, this critically acclaimed novel deals directly with the challenges and dangers of immigration, exploring the ties that bind us together in an age when issues threaten to divide us. One night Sophie and her paren...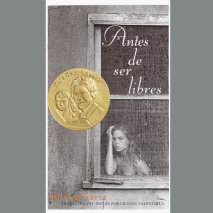 Now available in Spanish, the book Horn Book called "a realistic and compelling account of a girl growing up too quickly while coming to terms with the cost of freedom." I wonder what it would be like to be free? Not to nee...