Young Adult Fiction - Social Themes - Religion & Faith
The Chosen meets Adam Silvera in this irreverent and timely story of worlds colliding in friendship, betrayal, and hatred.Hoodie Rosen's life isn't that bad. Sure, his entire Orthodox Jewish community has just picked up and moved to the quiet, mostly...
From the author of Layoverland comes another bitingly clever, laugh-out-loud funny novel, about a group of teen girls going up against an exploitative megachurch in their small Montana town.The only thing Genesis, Holly and Zoe seem to have in common...
"BOLD. IMPORTANT. BEAUTIFUL." - Laura Taylor Namey, New York Times bestselling author of A Cuban Girl's Guide to Tea and TomorrowIn Erin Hahn's Never Saw You Coming, sometimes it takes a leap of faith to find yourself.Raised by cons...
Holly's story will leave a lasting impression on all who travel with her.Memories of mum are the only thing that make Holly Hogan happy. She hates her foster family with their too-nice ways and their false sympathy. And she hates her life, her ...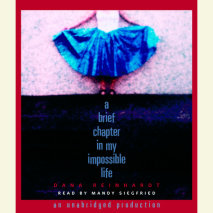 Simone's starting her junior year in high school. Her mom's a lawyer for the ACLU, her dad's a political cartoonist, so she's grown up standing outside the organic food coop asking people to sign petitions for worthy causes. S...
What's new in LaVaughn's life is Jody--a boy she knew as a child who's come back to the housing project where she lives. Jody is like a miracle: He smells like chlorine, he calls her "little buddy," he goes with her to the dance. It's jus...