Young Adult Fiction - Social Themes - Religion & Faith
A compelling novel about speaking out, standing up, and breaking free -- perfect for fans of The Handmaid's Tale and Tara Westover's Educated.Miriam lives in New Jerusalem, a haven in the desert far away from the sins and depravity of the outside wor...
Holly's story will leave a lasting impression on all who travel with her.Memories of mum are the only thing that make Holly Hogan happy. She hates her foster family with their too-nice ways and their false sympathy. And she hates her life, her ...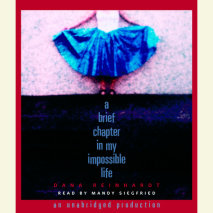 Simone's starting her junior year in high school. Her mom's a lawyer for the ACLU, her dad's a political cartoonist, so she's grown up standing outside the organic food coop asking people to sign petitions for worthy causes. S...
What's new in LaVaughn's life is Jody--a boy she knew as a child who's come back to the housing project where she lives. Jody is like a miracle: He smells like chlorine, he calls her "little buddy," he goes with her to the dance. It's jus...