Young Adult Fiction - Social Themes - Violence
50 years of an iconic classic! This international bestseller and inspiration for a beloved movie is a heroic story of friendship and belonging. No one ever said life was easy. But Ponyboy is pretty sure that he's got things figured out. He ...
Top Ten Best Books for Young Adults, 2005–Young Adult Library Services AssociationA young adult novel Latino-style–the year is 1969. America is at war, "Hollywood" is a dirt-poor Chicano barrio in small town America, and Sammy...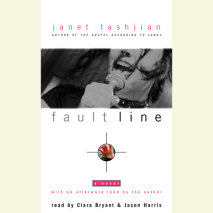 Seventeen-year-old Becky Martin--smart, funny, ambitious--aspires to be a stand-up comic. While setting out to make her goal a reality, she meets Kip Costello, a rising star in the San Francisco comedy club scene. Where Becky once felt invisible ar...
What's new in LaVaughn's life is Jody--a boy she knew as a child who's come back to the housing project where she lives. Jody is like a miracle: He smells like chlorine, he calls her "little buddy," he goes with her to the dance. It's jus...