Young Adult Nonfiction - Biography & Autobiography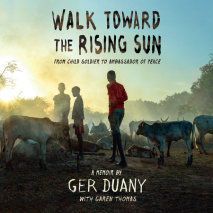 The amazing autobiography of a young Sudanese boy who went from a child soldier to an international peace activist, a struggling refugee to a Hollywood actor. Ger Duany's days of playing with his brothers and sisters on the banks of the Nile were cut...
"A refreshingly funny and blisteringly unsentimental coming-of-age memoir." -John Green, #1 New York Times bestselling author of Turtles All The Way Down and The Fault in Our StarsIn Akilah Hughes's world, family--and life--are often complicated, but...
From National Book Award Finalist Albert Marrin comes the moving story of Janusz Korczak, the heroic Polish Jewish doctor who devoted his life to children, perishing with them in the Holocaust.Janusz Korczak was more than a good doctor. He was a hero...
In this riveting, beyond-belief true story from the author of The Borden Murders, meet the five children who captivated the entire world.When the Dionne Quintuplets were born on May 28, 1934, weighing a grand total of just over 13 pounds, no one expe...
Up Close: Jane Goodall by Sudipta Bardhan-Quallen Up Close: Thurgood Marshall by Chris Crowe A trailblazing scientist made famous by her favorite primates.Jane Goodall will forever be linked with the chimpanzees that she's studied for over fifty year...
If you found The Amazing Book is Not on Fire at least mildly interesting, or even if you didn't read it at all, then you will LOVE our audiobook! Not only do you get us sensually narrating the whole thing in your ears, but there a...
Do You Know: •A good reason to be phobic about oysters and olives? •That you can step inside a roaring coal furnace and feet cool? •That Jesus had an older brother? •How shutting your mouth can help you avoid brain surgery? ...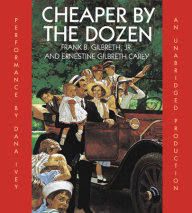 Count 'em–a dozen carrot topped, freckle-faced kids. Dad, a jovial optimist, successful inventor and efficiency expert is fond of doing his work at home. Mom, a psychologist, is busy putting everything she knows into practice.Listen along and d...