Young Adult Nonfiction - Biography & Autobiography - Historical
An often hilarious and always relevant memoir about one teen boy's battle with brain cancer and his Starlight Children's Foundation wish: to meet Mikhail Gorbachev in Russia and plead for nuclear disarmament and world peace.It's 1986, and Jeff is an ...
Oprah Winfrey has been called the Queen of All Media for good reason: during her more than thirty-year career, she has left an indelible mark on radio, television, film, theater, magazines, and books. One of the most influential people today, Oprah i...
First came John Lennon. Then Marching for Freedom. Now National Book Award-finalist Elizabeth Partridge takes on the ultimate 60s topic: Vietnam.In March 1965 President Lyndon B. Johnson sent troops into Vietnam. 57,939 American soldiers would be kil...
In curiously parallel lives, Alexander Hamilton and Aaron Burr were both orphaned at an early age. Both were brilliant students who attended college--one at Princeton, the other at Columbia--and studied law. Both were young staff officers under Gener...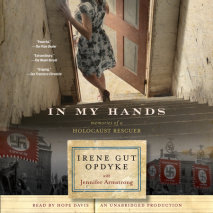 IRENE GUT WAS just 17 in 1939, when the Germans and Russians devoured her native Poland. Just a girl, really. But a girl who saw evil and chose to defy it."No matter how many Holocaust stories one has read, this one is a must, for its impact is...
"[A] superb history.... In these thrilling, highly readable pages, we meet Rasputin, the shaggy, lecherous mystic...; we visit the gilded ballrooms of the doomed aristocracy; and we pause in the sickroom of little Alexei, the hemophiliac heir w...
On a bitter cold day in January 1741 Benedict Arnold was born. Little did anyone know that he would grow up to become the most infamous villain in American history. But first, he would be one of the country's greatest war heroes. Fearless in th...