Young Adult Nonfiction - Biography & Autobiography - Literary
Want to write a novel? This book is the motivation you need! Part writing guide and part memoir, this inspiring book from the author of Flipped and The Running Dream is like Bird by Bird for YA readers and writers.Wendelin Van Draanen didn't grow up ...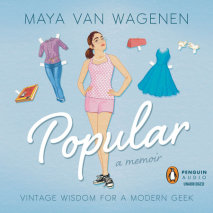 A touchingly honest, candidly hysterical memoir from breakout teen author Maya Van WagenenStuck at the bottom of the social ladder at "pretty much the lowest level of people at school who aren't paid to be here," Maya Van Wagenen de...
Do You Know: •A good reason to be phobic about oysters and olives? •That you can step inside a roaring coal furnace and feet cool? •That Jesus had an older brother? •How shutting your mouth can help you avoid brain surgery? ...
In the summer of 1971, Jack Gantos was an aspiring writer desperate for adventure, college cash, and a way out of a dead-end job. For ten thousand dollars, he recklessly agreed to help sail a sixty-foot yacht loaded with hashish from the Virgin Islan...