Young Adult Nonfiction - Language Arts - Composition & Creative Writing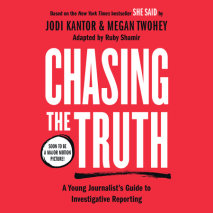 The perfect book for all student journalists, this young readers adaptation of Pulitzer Prize winning reporters' Jodi Kantor and Megan Twohey's New York Times bestselling She Said will inspire a new generation of investigative journalists. Soon...
Want to write a novel? This book is the motivation you need! Part writing guide and part memoir, this inspiring book from the author of Flipped and The Running Dream is like Bird by Bird for YA readers and writers.Wendelin Van Draanen didn't grow up ...