Young Adult Nonfiction - LGBT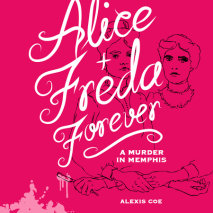 "Alice + Freda Forever is a gut-wrenching story of love, death, and the dangers of intolerance."--BustleIn 1892, America was obsessed with a teenage murderess, but it wasn't her crime that shocked the nation--it was her motivation. Nineteen-year-old ...
Groundbreaking narrative nonfiction for teens that tells the story of the AIDS crisis in America.Thirty-five years ago, it was a modern-day, mysterious plague. Its earliest victims were mostly gay men, some of the most marginalized people in the coun...
A powerful collection of essays from actors, activists, athletes, politicians, musicians, writers, and teens, including Senator Amy Klobuchar, actress Alia Shawkat, actor Maulik Pancholy, poet Azure Antoinette, teen activist Gavin Grimm, and many, ma...
Teen advocate and trailblazer Jazz Jennings—named one of "The 25 Most Influential Teens" of the year by Time—shares her very public transgender journey, as she inspires people to accept the differences in others while the...