Young Adult Nonfiction - Poetry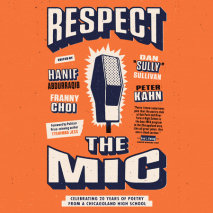 An expansive, moving poetry anthology, representing 20 years of poetry from students and alumni of Chicago's Oak Park River Forest High School Spoken Word Club."Poets I know sometimes joke that the poetry club at Oak Park River Forest High School is ...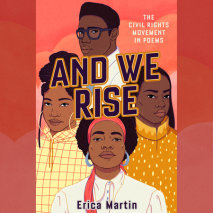 A powerful, impactful, eye-opening journey that explores through the Civil Rights Movement in 1950s-1960s America in spare and evocative verse, with historical photos interspersed throughout.In stunning verse and vivid use of white space, Erica Marti...
Pocket Change Collective was born out of a need for space. Space to think. Space to connect. Space to be yourself. And this is your invitation to join us. "I will close my eyes and disappear into the pages of this book for many years to come."--Hanif...
A New York Times bestseller and one of 2019's best-reviewed books, a poetic memoir and call to action from the award-winning author of Speak, Laurie Halse Anderson!Bestselling author Laurie Halse Anderson is known for the unflinching way she writes a...
Each word running fast across lips./A direct line to my hips, twist and shake./My voice another arm, another leg./My throat the Cape Canaveral of my soul.This rockin' collection of twenty-four dynamic, original poems vividly captures a variety of mus...