Young Adult Nonfiction - Social Topics - Violence
The fascinating and topical nonfiction story of how one gun changed American courtrooms, streets, and homes, told for a YA audience by award-winning author Karen BlumenthalJohn Taliaferro Thompson had a mission: to develop a lightweight, fast-firing ...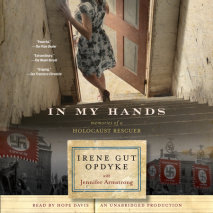 IRENE GUT WAS just 17 in 1939, when the Germans and Russians devoured her native Poland. Just a girl, really. But a girl who saw evil and chose to defy it."No matter how many Holocaust stories one has read, this one is a must, for its impact is...