Young Adult Nonfiction - Social Topics - Violence
The fascinating and topical nonfiction story of how one gun changed American courtrooms, streets, and homes, told for a YA audience by award-winning author Karen BlumenthalJohn Taliaferro Thompson had a mission: to develop a lightweight, fast-firing ...
Glimmer of Hope is the official, definitive book from The March for Our Lives founders, who came together in the aftermath of one of the deadliest mass-shootings in American history to lead an ongoing movement to end gun violence in all communities. ...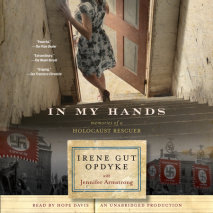 IRENE GUT WAS just 17 in 1939, when the Germans and Russians devoured her native Poland. Just a girl, really. But a girl who saw evil and chose to defy it."No matter how many Holocaust stories one has read, this one is a must, for its impact is...