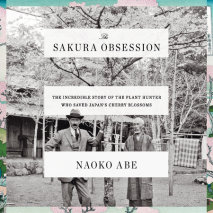 The remarkable 1,200-year history of the Japanese cherry blossom tree--and how it was saved from extinction by an English gardener.

Collingwood "Cherry" Ingram first fell in love with the sakura, or cherry tree, when he visited Japan on his honeymoon in 1907.
From the Booker Prize winner and national bestselling author, reflections on gardening, art, literature, and life

Penelope Lively takes up her key themes of time and memory, and her lifelong passions for art, literature, and gardening in this philosophical and poetic memoir.
From New York style icon and fashion insider Amanda Brooks, a charming and inspiring meditation on life in her newly adopted home, a farm in the English countryside.

In search of a quieter, simpler life away from the hustle of the city, style icon and longtime New Yorker Amanda Brooks moved with her family in 2012 from New York City to her husband's farm in England.
In April 2009, First Lady Michelle Obama planted a kitchen garden on the White House's South Lawn. As fresh vegetables, fruit, and herbs sprouted from the ground, this White House Kitchen Garden inspired a new conversation all across the country about the food we feed our families and the impact it has on the health and well-being of our children.
From the author of the acclaimed The Brother Gardeners, a fascinating look at the founding fathers from the unique and intimate perspective of their lives as gardeners, plantsmen, and farmers.
For the founding fathers, gardening, agriculture, and botany were elemental passions, as deeply ingrained in their characters as their belief in liberty for the nation they were creating.