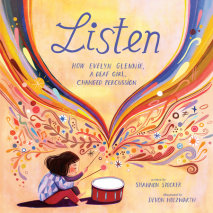 A gorgeous and empowering picture book biography about Evelyn Glennie, a deaf woman, who became the first full-time solo percussionist in the world."No. You can't," people said. But Evelyn knew she could. She only had to listen. From the moment ...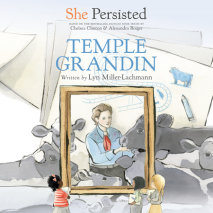 Inspired by the #1 New York Times bestseller She Persisted by Chelsea Clinton and Alexandra Boiger comes a chapter book series about women who spoke up and rose up against the odds--including Temple Grandin!In this chapter book biography by beloved a...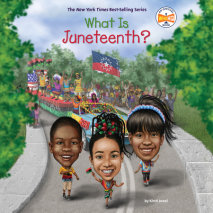 Discover more about Juneteenth, the important holiday that celebrates the end of chattel slavery in the United States. On June 19, 1865, a group of enslaved men, women, and children in Texas gathered around a Union solder and listened as he read the ...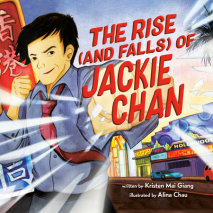 An action-packed picture book biography about Hollywood actor, stuntman, and beloved superstar Jackie Chan! A great read for Chan fans hoping to share their love of Rush Hour, Supercop, and Jackie's original brand of martial arts with their ready-to-...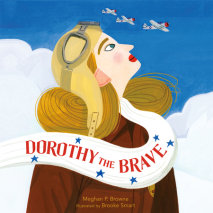 The empowering story of a real-life Rosie the Riveter who served as a Women Airforce Service Pilot.Dorothy Lucas yearned to discover all that she was capable of. After the devastating news of Pearl Harbor, her brothers joined the World War II war eff...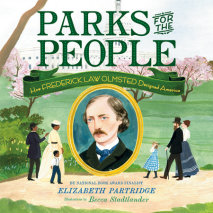 National Book Award finalist Elizabeth Partridge reveals the life and work of Frederick Law Olmsted, the designer of Central Park, the United States Capitol building's landscape, and more. Nobody could get Frederick Law Olmsted to sit still. He was f...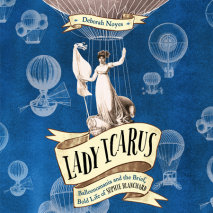 A riveting middle-grade biography about Sophie Blanchard, the first woman to work as a professional aeronaut in France in the late 1700s, set against the thrilling backdrop of early flight.Before Amelia Earhart, there was Sophie Blanchard, the first ...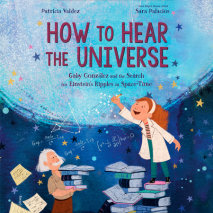 Discover new realms of outer space in this picture book biography of scientist Gabriela Gonzalez, who immigrated to America and became a ground-breaking scientist. Written by a molecular biologist and illustrated by an award-winning artist, this...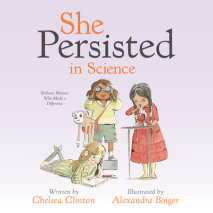 A STEM-focused addition to the #1 New York Times bestselling She Persisted series!Throughout history, women have been told that science isn't for them. They've been told that they're not smart enough, or that their brains just aren&...
SHE PERSISTEDChelsea Clinton introduces tiny feminists, mini activists and little kids who are ready to take on the world to thirteen inspirational women who never took no for an answer, and who always, inevitably and without fail, persisted. &n...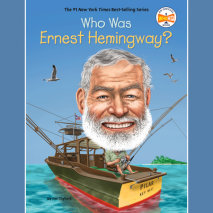 Find out how a journalist and sportsman became one of the most famous American novelists of the twentieth century!Ernest Hemingway wasn't just a novelist. He was a hunter and a fisherman; he became an ambulance officer in Paris, France, during World ...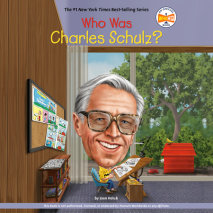 Learn more about the cartoonist who created Charlie Brown, Snoopy, and the rest of the lovable Peanuts gang! Charles (otherwise known as Sparky) Schulz always loved drawing from the time he was a young child, and as he grew older, he turned this pass...