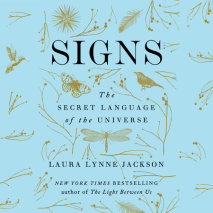 A renowned psychic medium teaches us how to recognize and interpret the life-changing messages from loved ones and spirit guides on the other side.

Laura Lynne Jackson is a psychic medium and the author of the New York Times bestseller The Light Between Us.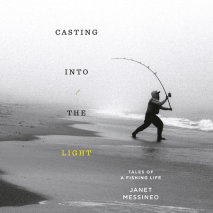 A moving, inspiring portrait of making a dream come true--the (unsentimental) education of a champion surfcaster (catching fish by casting a line from the shoreline).

The midnight (and early morning) tales of a young woman hell-bent on following her dream and learning the mysterious and profound sport--and the art, of surfcasting on the small, legendary island of Martha's Vineyard, breaking through the strictly enforced male-bastion of fishing life to become a world-class sportsman at a time when few women fished.
Meditation instructor, Deepak Chopra protégé, director of Meditation Wanderlust Hollywood, and Lululemon ambassador Megan Monahan presents a no-nonsense guide to meditation for everyday soul-searchers.

This modern guide to meditation from instructor Megan Monahan takes readers beyond empty Instagram truisms to the simple yet effective ways to "meditate their way through the bad shit and into the good shit.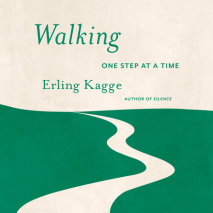 A lyrical account of an activity that is essential for our sanity, equilibrium, and well-being, from the author of Silence ("A book to be handled and savored." --Wall Street Journal)

Placing one foot in front of the other, embarking on the journey of discovery, and experiencing the joy of exploration--these activities are intrinsic to our nature.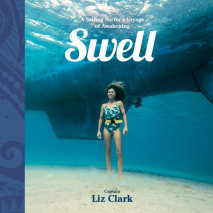 Chasing a dream is never easy, but if you go far enough, it will set you free.

Captain Liz Clark spent her youth dreaming of traveling the world by sailboat and surfing remote waves. When she was 22, she met a mentor who helped turn her desire into reality.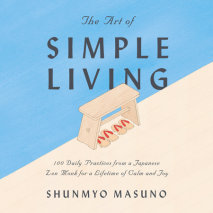 Relax and find happiness amid the swirl of the modern world with this internationally bestselling guide to simplifying your life by a Japanese monk who embodies the wisdom of Zen.

In clear, practical, easily adopted lessons--one a day for 100 days, each presented opposite a page adorned by only a minimalist line drawing, giving readers an opportunity to relax with a deep breath between lessons--renowned Buddhist monk Shunmyo Masuno draws on centuries of wisdom to teach you how to Zen your life.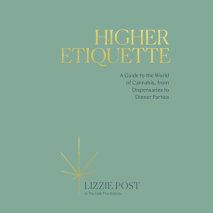 Emily Post has gone to pot.

As we enter the dawn of a new "post-prohibition" era, the stigma surrounding cannabis use is fading, and the conversation about what it means to get high is changing. When it comes to being a respectful, thoughtful, and responsible consumer of pot, there is a lot you need to know.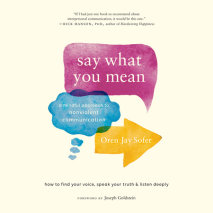 The title description for this item is not yet available.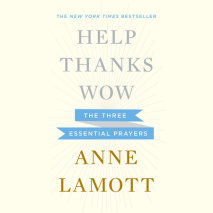 The New York Times bestseller from the author of Hallelujah Anyway, Bird by Bird, and Almost Everything

Author Anne Lamott writes about the three simple prayers essential to coming through tough times, difficult days and the hardships of daily life.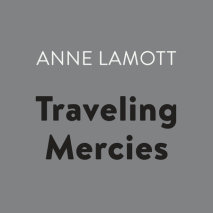 From the bestselling author of Operating Instructions and Bird by Bird comes a chronicle of faith and spirituality that is at once tough, personal, affectionate, wise and very funny.

With an exuberant mix of passion, insight, and humor, Anne Lamott takes us on a journey through her often troubled past to illuminate her devout but quirky walk of faith.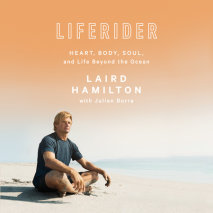 "You can run, swim, dive, fly. You are amazing. You have untapped potential in you that would blow your mind." —From the introduction

While the world increasingly seeks happiness in fads and self-help books—millions of us reaching upward every day toward some enlightened being that we wish to be—surfing icon Laird Hamilton is more intent on looking inward and appreciating the brilliant creature we already are.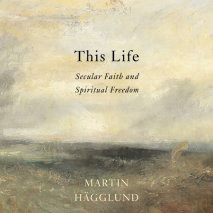 A profound, original, and accessible book that offers a new secular vision of how we can lead our lives. Ranging from fundamental existential questions to the most pressing social issues of our time, This Life shows why our commitment to freedom and democracy should lead us beyond both religion and capitalism.