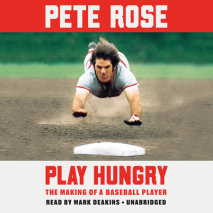 The story of how Pete Rose became one of the greatest and most controversial players in the history of baseball

Pete Rose was a legend on the field. As baseball's Hit King, he shattered hitting records that were thought to be unbreakable.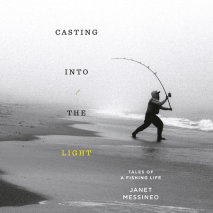 A moving, inspiring portrait of making a dream come true--the (unsentimental) education of a champion surfcaster (catching fish by casting a line from the shoreline).

The midnight (and early morning) tales of a young woman hell-bent on following her dream and learning the mysterious and profound sport--and the art, of surfcasting on the small, legendary island of Martha's Vineyard, breaking through the strictly enforced male-bastion of fishing life to become a world-class sportsman at a time when few women fished.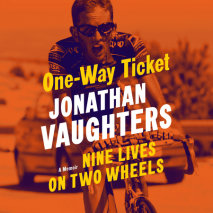 The new memoir tracing story of cycling since the 1980s, throught he eyes of Jonathan Vaughters, founder of team EF-Drapac and one of the sport's most towering figures.

Jonathan Vaughters' story is the story of modern cycling. From his early years as a keen cyclist in his hometown in Colorado to his unflinching rite of passage as a professional rider with US Postal to his elevation as one of cycling's most resilient, ethical and intelligent team bosses, the highs and lows of his career have mirrored those of the sport itself.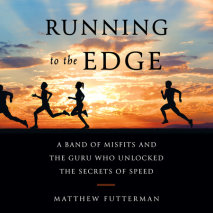 Visionary American running coach Bob Larsen assembled a mismatched team of elite California runners . . . the start of his decades-long quest for championships, Olympic glory, and pursuit of "the epic run."

In the dusty hills above San Diego, Bob Larsen became America's greatest running coach.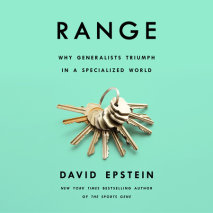 "Range is an urgent and important book, an essential read for bosses, parents, coaches, and anyone who cares about improving performance." —Daniel H. Pink

What's the most effective path to success in any domain.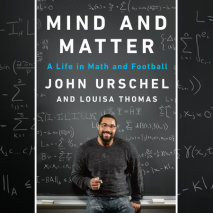 John Urschel, mathematician and former offensive lineman for the Baltimore Ravens--with biographer Louisa Thomas--tells the story of a life balanced between two passions

For John Urschel, what began as an insatiable appetite for puzzles as a child quickly evolved into mastery of the elegant systems and rules of mathematics.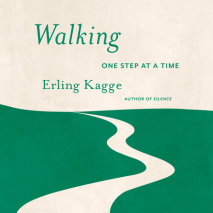 A lyrical account of an activity that is essential for our sanity, equilibrium, and well-being, from the author of Silence ("A book to be handled and savored." --Wall Street Journal)

Placing one foot in front of the other, embarking on the journey of discovery, and experiencing the joy of exploration--these activities are intrinsic to our nature.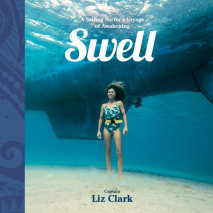 Chasing a dream is never easy, but if you go far enough, it will set you free.

Captain Liz Clark spent her youth dreaming of traveling the world by sailboat and surfing remote waves. When she was 22, she met a mentor who helped turn her desire into reality.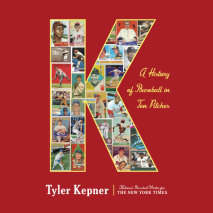 From the New York Times baseball columnist, an enchanting, enthralling history of the national pastime as told through the craft of pitching, based on years of archival research and interviews with more than three hundred people from Hall of Famers to the stars of today

The baseball is an amazing plaything.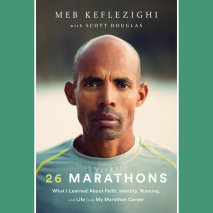 Four-time Olympian Meb Keflezighi shares lessons learned from each of the 26 marathons he's run in his storied career.

When Meb Keflezighi ran his final marathon in New York City on November 5, 2017, it marked the end of an extraordinary distance-running career.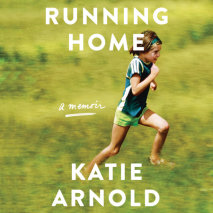 In the tradition of Wild and H Is for Hawk, a former Outside magazine writer tells her story—of fathers and daughters, grief and renewal, adventure and obsession, and the power of running to change your life.

I'm running to forget, and to remember.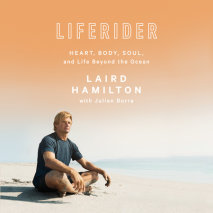 "You can run, swim, dive, fly. You are amazing. You have untapped potential in you that would blow your mind." —From the introduction

While the world increasingly seeks happiness in fads and self-help books—millions of us reaching upward every day toward some enlightened being that we wish to be—surfing icon Laird Hamilton is more intent on looking inward and appreciating the brilliant creature we already are.