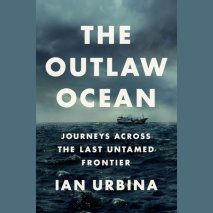 A riveting, adrenaline-fueled tour of a vast, lawless and rampantly criminal world that few have ever seen: the high seas.There are few remaining frontiers on our planet. But perhaps the wildest, and least understood, are the world's oceans: too big ...
By the one-time federal prosecutor for the Southern District of New York, an important overview of the way our justice system works, and why the rule of law is essential to our society. Using case histories, personal experiences and his own inviting ...
From the Pulitzer Prize-winning New York Times journalist: a pathbreaking examination of our huge crime and incarceration problem that looks at the influence of the family--specifically one Oregon family with a generations-long legacy of lawlessness....
NAMED A BEST BOOK OF THE YEAR BY NPR and THE WASHINGTON POST"Compelling, insightful and important, Beneath a Ruthless Sun exposes the corruption of racial bigotry and animus that shadows a community, a state and a nation. A fascinating examination o...
As heard on NPR's This American Life"Absorbing . . . Though it's non-fiction, The Feather Thief contains many of the elements of a classic thriller." —Maureen Corrigan, NPR's Fresh Air"One of the most peculiar ...
From the author of Crossed Over, another masterful account of a horrible crime: the murder of four girls, countless other ruined lives, and the evolving complications of the justice system that frustrated the massive attempts--for twenty-five years n...