Only one thing stands between a son and his father's killer: forty years of lies. . .On a remote Arizona ranch, a man who has known loss, fear, and war weeps for the first time since he was a child.  His tears are for the father taken from ...
"Stephen Hunter is in a class by himself.  Time to Hunt is as vivid and haunting as a moving target in the crosshairs of a sniper scope."—Nelson Demille, author of MaydayHe is the most dangerous man alive. &...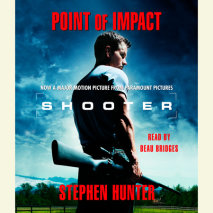 "A harsh, visceral, novel of conspiracy and betrayal . . . a distrubing mix that plays on our sense of history while at the same time it appeals to our darkest fantasies of rough justice."—Chicago Tribune The inspiration for th...