William Bernhardt's bestselling novels explore politics, power, ambition, crime, and the law. Now he scales new heights of suspense as, in one harrowing day, lawyer and former senator Ben Kincaid enters the eye of an international storm, a cris...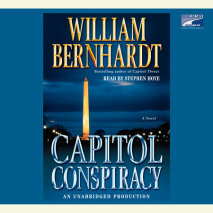 Oklahoma defense attorney Ben Kincaid has found himself smack in the middle of more than a few controversies and deadly predicaments–and the unexpected leap from his modest Tulsa law offices to Washington, D.C.'s Senate chamber hasn'...
When a priest with radical ideas and a parish council with traditional values lock horns over the beliefs they hold most sacred, there's bound to be controversy—and consequences. But murder crosses the line between committing a sin and co...